Exchange SCSObmen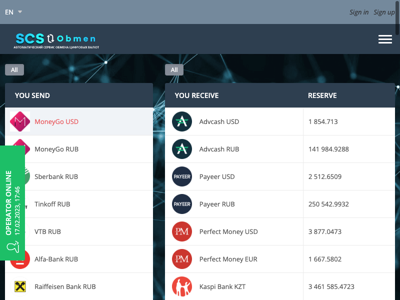 Age:
2 year, 1 month, 2 days
Telman
- 1/17/2023 - 94.204.74.* -
bestchange
Vadim
- 11/16/2022 - 62.4.57.* -
bestchange
One more very quick operation
Wizard
- 10/21/2022 - 45.159.250.* -
bestchange
This exchanger makes an exchange through the Ukrainian WhiteBit exchange, which can capture your bitcoins and asks you to send personal data (Passport photo) and bitcoin purchase history.
Hasnat
- 10/21/2022 - 103.127.3.* -
bestchange
This is the best USDT to WMZ exchanger! There's literally nothing to complain about, simple and most importantly very efficient website which is easy to work with, exchange time is as fast as it could be. Did a few transcations and they went smooth. I highly recommend them! I hope they keep up the good work.