Exchange XbitMoney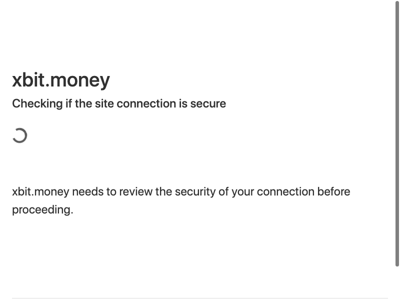 Age:
4 year, 5 month, 25 days
Mahmoud
- 2/24/2023 - 45.90.59.* -
bestchange
Very good and fast wmz to visa card thanks a lot
Serge
- 2/24/2023 - 185.130.53.* -
bestchange
Nice exchanger, very fast
John Smith
- 2/24/2023 - 223.204.250.* -
bestchange
Fastest exchange I ever used, WMZ->YM transferred in a matter of seconds. Highly recommend!
Svetkina
- 2/24/2023 - 176.59.197.* -
bestchange
Instant exchange and the most favorable rate. Many areas for exchange. No hidden conditions. Good site and great interface. Everything is simple and concise. For me it has become the best exchanger, and I recommend it to you. It is good that there are such services.
Olga
- 12/26/2021 - 5.39.206.* -
bestchange
Very good exchanger. I always use and I am very pleased. I always have a profit from this exchanger. This is very helpful and profitable. I did not believe before that it was possible to exchange money so profitably, but now it is possible due to this site. I advise everyone.
Denis
- 1/3/2022 - 87.239.48.* -
bestchange
This is the most convenient and profitable exchanger that I met before. I used to have problems with bitcoin exchanges now this is in the past. I advise everyone. This is a good service
Olena
- 5/16/2021 - 78.108.178.* -
bestchange
Can`t say that I use XbitMoney really often but when I have a need to make an exchange they always provide quick and safe way to do that. It s cool that you can change even YM or Qiwi. For now I`m not going to look for something else.
Ilya Knyazev
- 5/27/2021 - 84.52.151.* -
bestchange
I don't use money exchangers often, because I am used to pay with one single currency, but when something persuades me to make a currency exchange I use XbitMoney. Not only does it have one of the best exchange rates, but also it has a fast administration. Once I had a problem according the money, which didn't arrive on my wallet and I asked for help. They fixed it in a couple of minutes! Everything is great!
Kirill
- 8/17/2019 - 128.68.1.* -
bestchange
Good exchange rate. I have not seen similar sites before, but I was advised of this site and now I am very happy. The support service works very well, quickly responding at any time can help. I advise every person this exchanger, thanks a lot to the creators !!!
Tracy Dunkan
- 6/11/2019 - 159.65.207.* -
bestchange
Just exchanged money through this exchanger for the first time. Quickly came, no more than 5 seconds from the moment of transaction. Pleased with the work of the exchanger, I will use it again. Nuances in the work did not notice.