Exchange Bitcoin24SU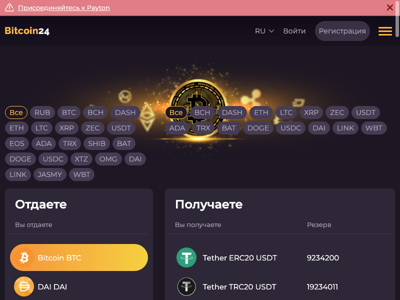 Age:
5 year, 12 month, 19 days
Maksim
- 1/16/2023 - 2.49.84.* -
bestchange
AML bot detected suspicious transaction. Wait for the case been resolved.
Dmitrii
- 2/24/2023 - 5.61.61.* -
bestchange
Very unpleased with this exchange - it gives best rate then it rapidly decreases it even though the real exchange course is not the same. Avoid in the future
Maksim
- 2/24/2023 - 92.98.232.* -
bestchange
Good afternoon! My money were frozen on the 16th January 2023. This exchanger says that AML bot detected high risk of suspicious transaction. I checked the risk- it is around 7% of the crypto wallet. Moreover, I tried to exchange in another exchanger, and it worked without problems. I believe the exchanger just robbed my money and I need the refund in the full amount. Dear Bestchange Team, kindly resolve the situation.