Exchange PayGet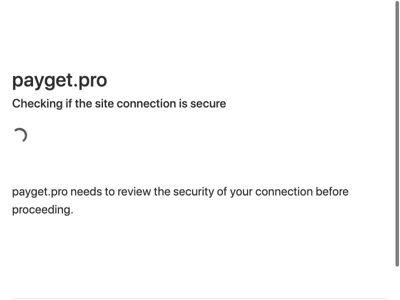 Age:
5 year, 12 month, 15 days
Pie
- 10/13/2022 - 79.110.129.* -
bestchange
Trianna
- 8/8/2022 - 104.28.130.* -
bestchange
Thank you, all at once.The whole procedure took less than 10 minutes.
Amir
- 5/31/2022 - 109.252.188.* -
bestchange
I had an exchange with my Sber card (rub), the transaction was done in 10 minutes and i received the funds, I am satisfied, thank you.
Clent111
- 10/17/2021 - 62.33.164.* -
bestchange
The money was not paid! We asked for a screen. Then they delayed the correspondence, asking for more screenshots. I sent you everything. This is done once. The second and subsequent requests are SCAM
Dmitry
- 10/17/2021 - 176.60.48.* -
bestchange
Used twice, everything came, from half an hour to two hours. The only thing if you buy, the commission is big
Consuelo Ducaju Gil
- 10/17/2021 - 14.143.190.* -
bestchange
I had selected the option of visa/mastercard to bitcoins on the bestchange website... and I got this website named Payget.. when I entered to the payget website at that time it was not showing any option to by BTC from euro debit or credit card.. once you had a chat with the payget representative, it is clearly texted me that they only accept the card of Russian Federation. then why payget website is showing on the option of "visa/master card to bitcoin" on best change? this is completely misleading the clients.
Mehedi Hasan
- 10/17/2021 - 157.119.186.* -
bestchange
I have placed order and they marked payment complete at 3pm (gmt+6). The payment should be added on my balance within one minute. But after several minutes I could not see the transaction. Then I asked for transaction ID they provided the id: 7f5bb502a8506e9663d7c07f66a2ecef8a47e9a46877ac46ee0b964ba9dec8c0 Which is not working. After 34 minutes of the completion they told they will send. But another 12 minutes passed and I have not received anything. Also they stopped replying me.
Stepa
- 10/17/2021 - 158.69.102.* -
bestchange
There were no delays at all. The most simple and easy to use interface, fast trasfer confirmation
Snag
- 10/17/2021 - 149.154.154.* -
bestchange
Nice exchanger, 10 minutes and I have the money. The rate is fixed, fee is low. I advise you to try it out!
Anton
- 10/17/2021 - 81.95.142.* -
bestchange
Ok, fast and correct Good exchanger