Exchange FastChange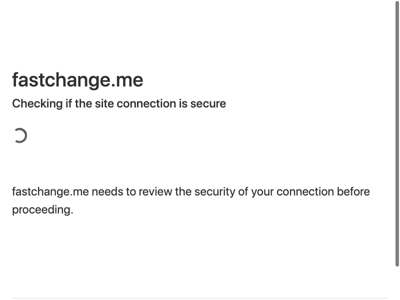 Age:
7 year, 2 month, 3 days
Mouen Piau
- 10/19/2021 - 129.0.76.* -
bestchange
OK Automatically done in 2 to 3 minutes!
Ahmed
- 10/1/2021 - 154.115.222.* -
bestchange
Val
- 8/10/2021 - 31.152.146.* -
bestchange
Everything is good, I have been using this exchange for a long time, but they don't support Digibyte exchange, despite being asked to add the asset several times, they always ignored it.
OldMember
- 8/10/2021 - 85.203.44.* -
bestchange
I made many exchanges here: very turstable exchange, support is awesome and respectful. Thanks for all your help. Totally, I advice you this exchange for all things: rate, speed, support and many interesting things. Good luck team for your work! Please continue.
SM World
- 8/10/2021 - 103.19.255.* -
bestchange
Too much slow and transaction not complete, they returned my money but with charge..
Elbaton
- 4/2/2021 - 188.134.86.* -
bestchange
Not so fast, it took 10 min. But changed everything correct.
Stan
- 2/22/2021 - 158.69.102.* -
bestchange
I'm pleased, everything works like clockwork
Snax
- 2/22/2021 - 149.154.154.* -
bestchange
Good day! I have already made many exchanges and received my hard-earned money on absolutely all of them! I can say that the support works well - they help if something is not clear and calm me down :) I will recommend it again and again! In addition to that I can say that I use mobile version of the site and everything is very good !!
Pes
- 12/7/2020 - 217.78.0.* -
bestchange
Very easy to use exchanger! Quick and efficient, the rate is good. Thanks!
Santos
- 10/14/2020 - 192.241.240.* -
bestchange
Everything is simple and clear and pleases with its intuitive interface. The payment itself went through fast enough, I will return to this exchange service.