Exchange SuperChangeNet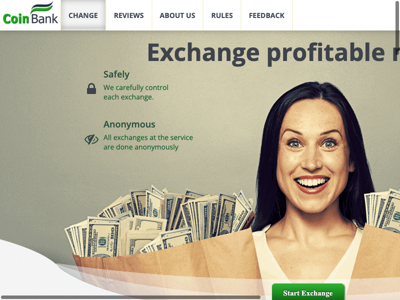 Age:
6 year, 8 month, 14 days
Diwakarh
- 2/18/2022 - 37.120.148.* -
bestchange
Sir i sent 100 usdt to them but mistkenly create order of 90 usdt i get the notification on order page that my payment is accepted and the confirmation also done but support live chat is giving the proper response and they are not completing the exchange i already wait one hour admin please check that they scam me ?
User
- 2/18/2022 - 194.34.132.* -
bestchange
What is this? These exchanger is giving very high rate but when link is clicked it takes to different exchange direction. https://imgur.com/iIA24hT
Grzesiek B
- 2/21/2022 - 31.134.63.* -
bestchange
I have paid to convert PM USD to PM EUR. They claim that the payment did not come despite the proof I attached to them and they make them wait until the next day !! I am enclosing a log entry that confirms that I have paid for the replacement. I have not encountered such a situation yet. In other exchange offices, the exchange of PM USD for PM EUR is instant. Sent Payment: 100.00 USD to account U2642197 from U17626556. Batch: 433661372. Memo: Shopping Cart Payment. Pay_to_ychanger_N_15534690854168.
EasyCash4U
- 2/21/2022 - 103.112.57.* -
bestchange
Super fast. Adv to PM. great and good rate.
Alex
- 12/3/2021 - 176.37.158.* -
bestchange
Concluded Ethereum. The transfer transaction was successful, a window appeared that the payment was accepted and expect the money to be charged. But the money never came to the card. I do not recommend the service!
Muhammad Shahbaz
- 12/3/2021 - 111.119.178.* -
bestchange
Kindly credit funds in my account thay completed my exchange I have not yet received pm in my account and why u not provided batch number of pm
Tika
- 11/22/2021 - 36.70.148.* -
bestchange
Oh my god, very fast and good service. thank you
Soan
- 11/22/2021 - 42.112.40.* -
bestchange
Rat nhanh: adv-perfectmoney
Stanley
- 11/22/2021 - 123.194.168.* -
bestchange
PM to AdvCash , instant transaction, great service !
Thomas
- 11/22/2021 - 185.230.127.* -
bestchange
Received PM -> ADV instantly.